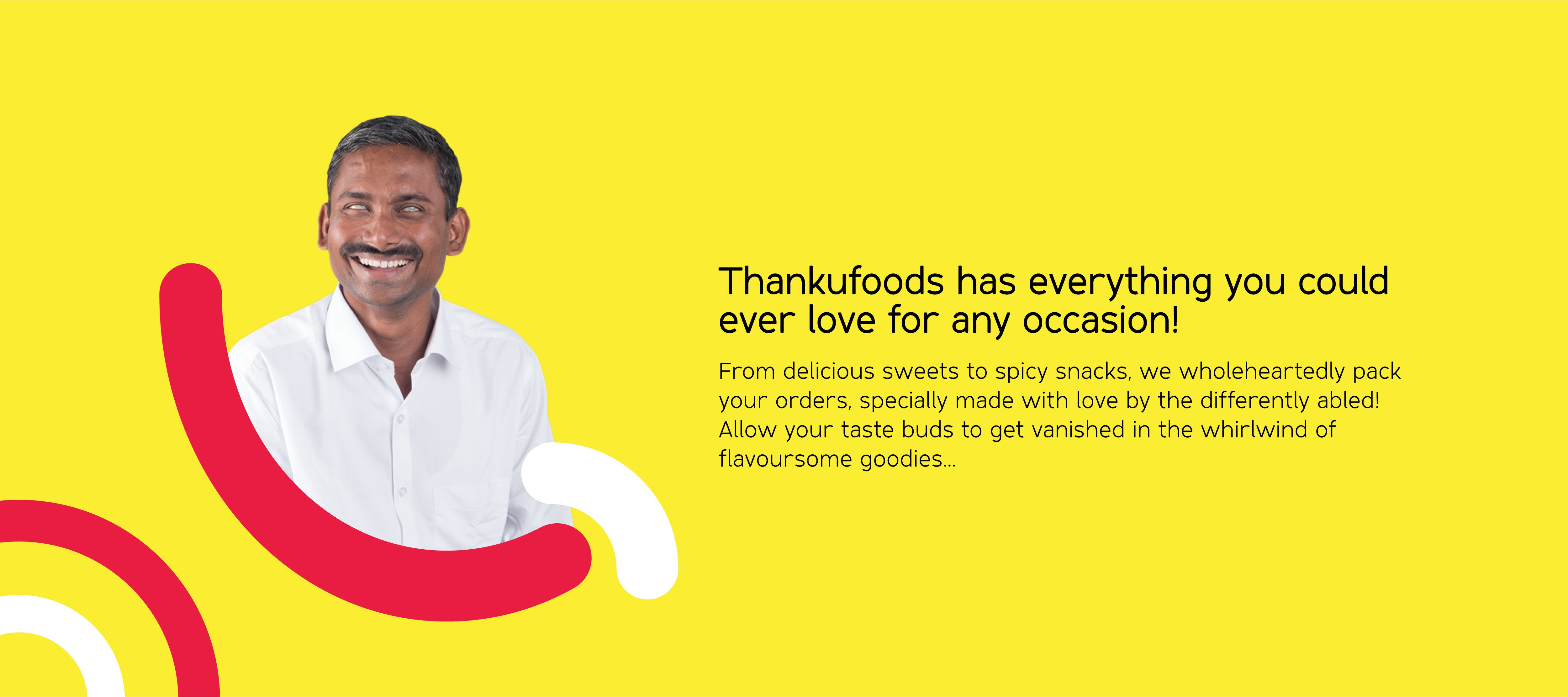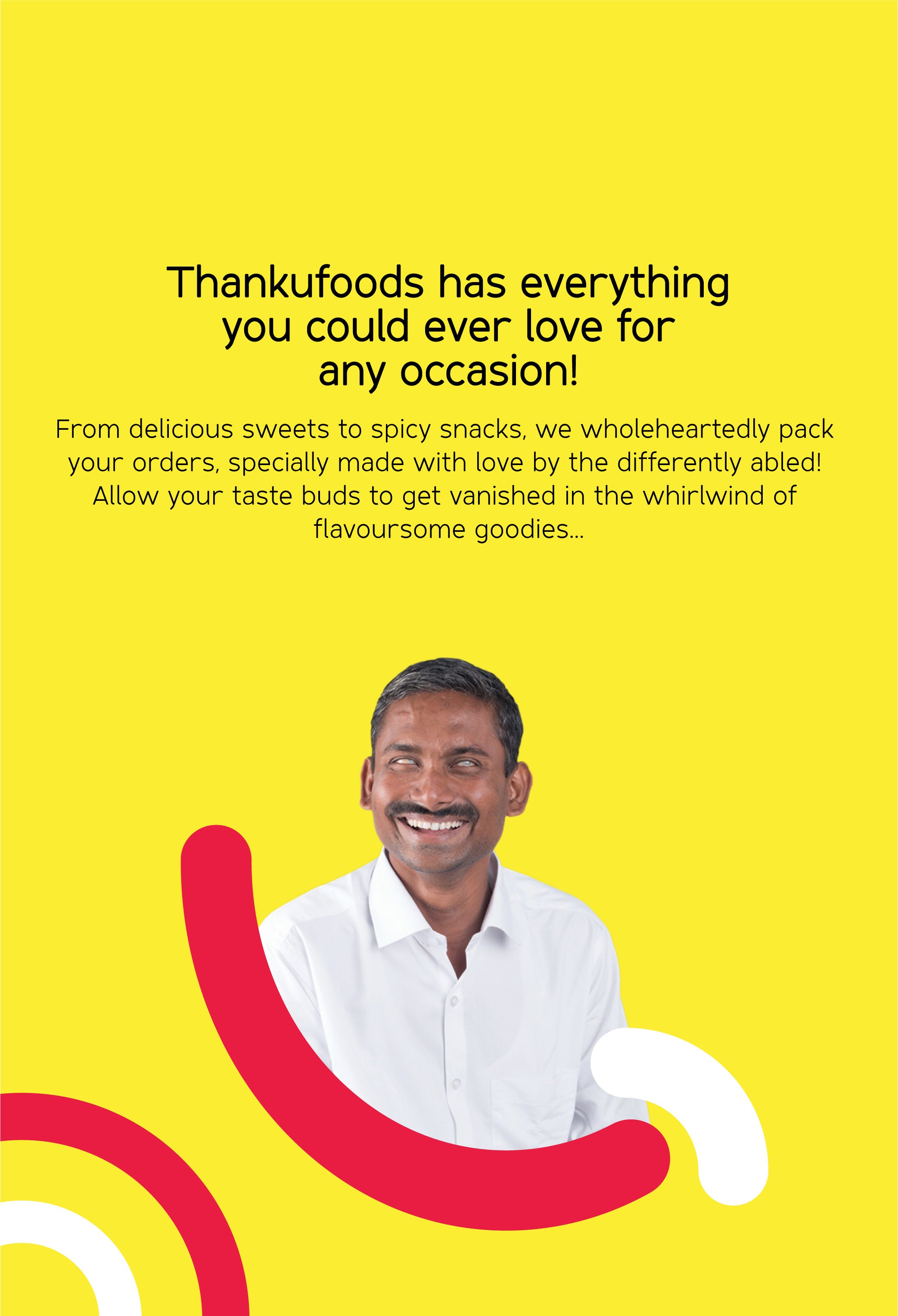 About Us
Thank U Foods is a livelihood initiative by the differently-abled persons to provide delicious packed Snacks - Cookies, Chocolates, Cakes, Sweets & Savouries.

It is an initiative of Indian Association for the Blind - a 35 year old organisation, which is a three time recipient of National award from the President of India and has changed the lives of more than 30000+ blind people across India.

How Did We Start?
Unlike others, differently abled people have to go a step further to take care of their survival needs. They are not given a job easily everywhere. We hired them, supported them, secured them with a job at Thank U foods, so they can take care of themselves. They deserve a chance to live life like everyone else does.

We know that everyone have always been looking for branded and fresh food products, but the thirst for quality and tasty snacks never ended. We wanted to feed this never ending thirst and serve people with the best food products ever!

One fine day, we had a thought why not we start up our own production unit and provide employment to the visually challenged rather than searching for jobs. Our thoughts came into action and we started producing cookies and cakes. And yes, that is when Thank U foods was born! And in no matter of time, our visually challenged entrepreneurs were successfully selling in corporate cafeterias! Thanks to everyone for their support for our cause.
A word from Team IAB

Blindness is not a disability, it is just another characteristics! It is just that they do things differently. We recognise the talents and skills hidden in the visually challenged graduates and give them an opportunity to stand in their own legs. We want them to be self-reliant! Many of our visually challenged graduates are the sole-breadwinner in their families. Yes, they deserve to earn and support their families just like anyone else does.